Linkedin Prospecting
100% Human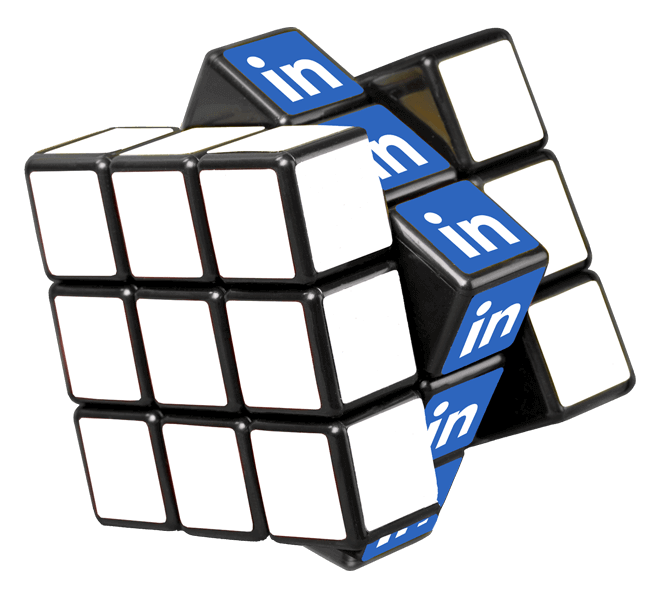 Linkedin Prospecting
100% Human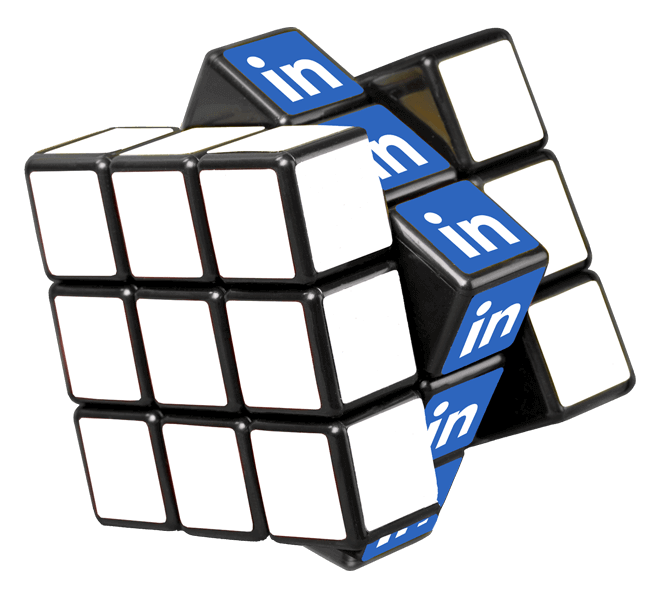 You're trying to find new clients. 
And LinkedIn prospecting is a good option.
But between automation, hiring sales reps and the time to build up an online lead generation strategy. You're left wondering how to best optimise this incredible tool that is Linkedin.
The
Dangers
of automated LinkedIn lead generation
LinkedIn automated prospecting, sending outbound messages automatically for you, seems like a good deal. But is it really? 
The main argument is saving time. But when you automate, you're cutting corners and thus decreasing the quality of your outreach campaign. Sending outbound messages who aren't personalised enough will result in:
Less Sales Calls generated
A Spammy Brand Image
And more importantly, you're taking the risk of having your Linkedin account banned.  LinkedIn has historically been against those automation tools in order to keep a quality community on the platform. Is saving some time really worth loosing your LinkedIn account or be seen as spam by your prospect?
At HelpIn we believe it isn't.
We've obtained sales meetings with companies up to the Fortune 500


0% automated, 100% human



No long term engagement
No Company Should miss on
LinkedIn sales opportunities
That's why we've created HelpIn. The #1 LinkedIn Lead Generation Marketing Services completely Human & On Commission.
Because like you, we wanted an alternative to cold calls for our lead-generation. And like you, we wanted to send really personalised Linkedin outreach messages. Messages it feels good to receive in your inbox.
So here's is your LinkedIn business plan:
1. Schedule a meeting with us. 2. We'll build you a customised LinkedIn prospecting strategy 3. And we'll deliver it for and with you 
We understand how it feels
to send cold messages on Linkedin.
Our Human Lead Gen Methodology
By joining our limited on commission offer you'll be s
aving time & money not hiring sales representatives while benefiting from our 3 years of prospecting expertise to sign new contracts on Linkedin.


Accurate prospect targeting



Data Driven campaigns with A/B/C testing



CRM based management



Manual data collection (email & phone number)
Writing personalised message
We write and send personalised messages to your identified prospects.
We converse with them
We stay online for you and answer to the prospects to book meetings with them.
You receive the meetings by email
You'll be sent an email for every meeting we take for you according to your schedule.
Our Lead Generation Services
Guarantees
Human
Human work only, no automation
No long-term engagement
Contracts are renewed month to month. 
Human. Because our LinkedIn prospecting messages are personalised by our marketing team. No automation tools is used for our appointment setting on Linkedin to allow real personalization.
And of course, without time commitment. 
All in all, our goal is simple: Identifying the right prospects and contacting them with personalised messages in order to generate leads for your company.  Our best reward is the success of our clients and what they say about our digital-marketing in their referrals: 
Lead Generation
Campaign example
"HelpIn and its team have a perfect command of digital prospecting and above all they maintains real human contact with prospects. HelpIn prospected for me for a period of 6 months on a challenging target, CEOs, CFOs and CPOs/Purchasing Directors. Only quality exchanges with my prospects, their activity has already allowed me to sign a new client. It will be with pleasure that I work again with HelpIn as soon as I need it."
Mike Sargent – Expense Reduction Analysts
We carried out an outbound messaging campaign for Expense Reduction Analysts, a corporation specialised in cost reduction consulting.
The outreach campaign required a very targeted approach to identify qualified leads and contact the right decision-makers.
We've put in place a tailored prospecting strategy to answer their needs. We started by identifying the target and ideal customer in LinkedIn Sales Navigator. And then continued with scripts propositions in order to begin generating leads.
Following a first prospecting phase, one script stood out as the best choice given the statistics and the conversion rates. Being a data-driven company taking decisions on key metric, we selected it. 
Due to the limited number of leads for this campaign, we thus started retargeting.
Our prospecting activity allowed us to generate several business meetings for our client, one of which resulted in a B2B contract with an aerospace company.
From LinkedIn
average to LinkedIn
Success
Alexandre David
CEO – Evolvs Funnel
"Recommendation for Jérémy and HelpIn. I was accompanied by his team to optimize my LinkedIn profile and prospect on this network. He drastically raised the level of my profile and achieved great statistics on prospecting (9.09% of appointments and 33.33% of responses to messages sent) in order to reach my target customers and find new customers. Very serious and very friendly! Thanks again."
Frédérique Robin
Founder of ITA'COM & Racinessence
"I called on HelpIn for consulting with the aim of improving my offer. We continued with the optimization of my Linkedin profile and a prospecting mission. The results were there, a response rate of 43.59% and an appointment conversion rate of 7.69%! HelpIn is very attentive and responsive, and shared their network with me by recommending the agency I needed for my website and SEO. Professional and involved in their projects, it is a pleasure to work with them."
Carine Simon
Founder of Addicfree©
"As a trainer in the field of addictions, I called on HelpIn to create a real LinkedIn profile and develop my network. Their personalized prospecting method allowed me to transform 61% of my messages into real communication and relationships. It was unexpected. Now the product is there and growing with more and more visitors and interesting relationships."He was able to adapt to my job and my request."
Laurent Vallée
CEO – Objectif Transition
"Good professionals with a human approach to their job, HelpIn stepped in to help me achieve my goals. Jérémy is a resource person who knows LinkedIn and networking in general well.
He was able to adapt to my job and my request."
Discover our
Prospecting activities
Additionally, we will answer here the most frequently asked questions about our lead generation techniques and sales strategies:
Do you use marketing automation software to generate new leads on Linkedin?
No, we are against automation on Linkedin. We want to send relevant and quality value propositions to your future customers. Not automated messages that appear to have been copied and pasted.
Indeed, contrarily to the trend towards marketing automation and lead generation softwares, we're a lead generation company that basically prefers human work which creates jobs and it leads to business expansion.
Do you only offer B2B lead generation?
Our direct prospecting is mainly oriented towards B2b companies. Generating B2b leads generally offers better ROI and response rates. They simply are more receptive targets. Nevertheless, we leave the door open to certain BtoC offers that work well in digital prospecting.
Can the leads be integrated in Hubspot, Salesforce or another Crm software?
We use an in-house, custom-made Crm-system throughout the service which allows us to follow the progress of your potential customers in the sales funnel, it is the most efficient way to manage leads. And, in addition, we collect, manually (no scraping), their contact-information: telephone numbers and emails.
We regularly share the CRM with you so that you can integrate it in your own CRM and set up campaigns with other sales tools in parallel using our list of leads : emailing or telemarketing for example.
Is HelpIn offering other linkedin marketing services?
We do. We offer Linkedin content-marketing services on commission. We want to offer our clients both inbound and outbound lead generation campaigns to complete their marketing efforts. Our content creation service not only aims at building a content strategy but implementing it. Exposing your target audience with the right content is a great way of generating inbound leads.
Does HelpIn eventually close the sale?
HelpIn does not currently offer negotiation and closing services. We create leads for you sales people to close. Handling objections and preparing sales-pitch to transform leads into sales demands another set of skills than converting them into business opportunities. To sum up: we generate qualified leads for you to sell your product or service.